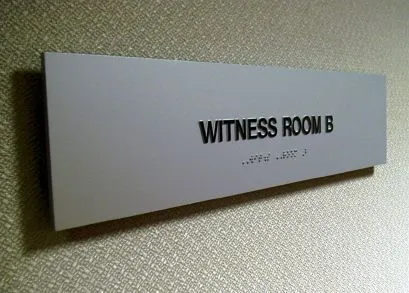 Once a witness is located, their credibility needs to be assessed prior to trial. Once the legal team gathers all of the pertinent discover documents, the next step is to interview the witness. We work directly with our client's legal team to adequately prepare for the interview. Preparation is critical for a successful interview as the witness can make or break your case.

We assist our clients in developing a complete list of witnesses that are critical to the case. From there, we assist with developing the story line to understand each witness' role in the case and create a question list. We recommend that anyone with knowledge of the case be considered as a possible witness.

We have found that this approach ensures that our clients are well prepared for trial. In addition, we utilize a witness evaluation form that assesses the witness' education level, income, lifestyle, emotional stability, and other factors. This information is critical to a successful investigation as it ensures that the witness understands the questions that we are asking and they do not feel alienated in any way.

Our investigators interview each witness with compassion and professionalism. While each witness has their own perspective, there is only on truth of the matter. During the interview, our goal is to bring the truth to light.